Why is travelling by train so much more expensive than flying?
According to the new Greenpeace report, which analysed costs for 112 different routes on nine different days, 79 journeys were cheaper by plane.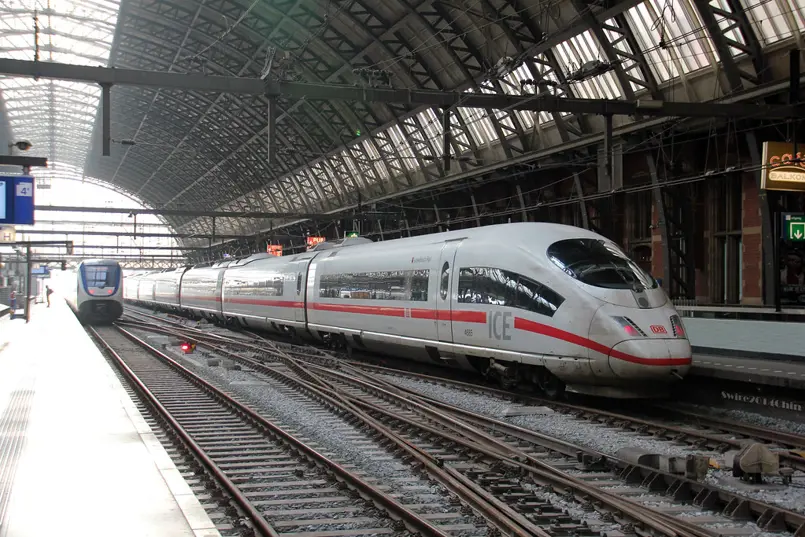 Travelling by train can be up to 30 times more expensive than its equivalent by plane. The cheapest train options include long waits between connections, the report said.
The research said many countries charge railways value-added taxes (VAT), energy taxes and high tolls while exempting plane tickets from VAT and not taxing kerosene fuel.
Herwig Schuster, the Greenpeace author of the ticket prices report, said differences in prices were also caused by a lack of competition in railways and insufficient collaboration between companies, as passengers often have to buy several different tickets for international train journeys.
What are countries doing to make trains more attractive?
Germany, Austria and Hungary have introduced "climate tickets", offering affordable train tickets incentivising people to travel by train.
In Germany, a nationwide train and bus ticket was introduced this year for EUR 49 a month.
It follows Berlin's temporary initiative of EUR 9 monthly ticket last summer. The German transport association VDV said 1.8 million tonnes of CO2 emissions were saved during the three month period this promotion was available.
Also, France recently banned short-haul flights between cities within two-and-a-half hours of each other by train.
The report concluded saying that railway companies need to work together, especially across borders, and governments should prioritise rail infrastructure over building highways.
"If you ban a short-haul flight, of course the alternative has to be there. It is essential to make rail transport a good competitor", states Schuster. 
 Click on the link to read the whole article https://www.eco-business.com/news/why-is-travelling-by-train-so-much-more-expensive-than-flying/
August 16 2023